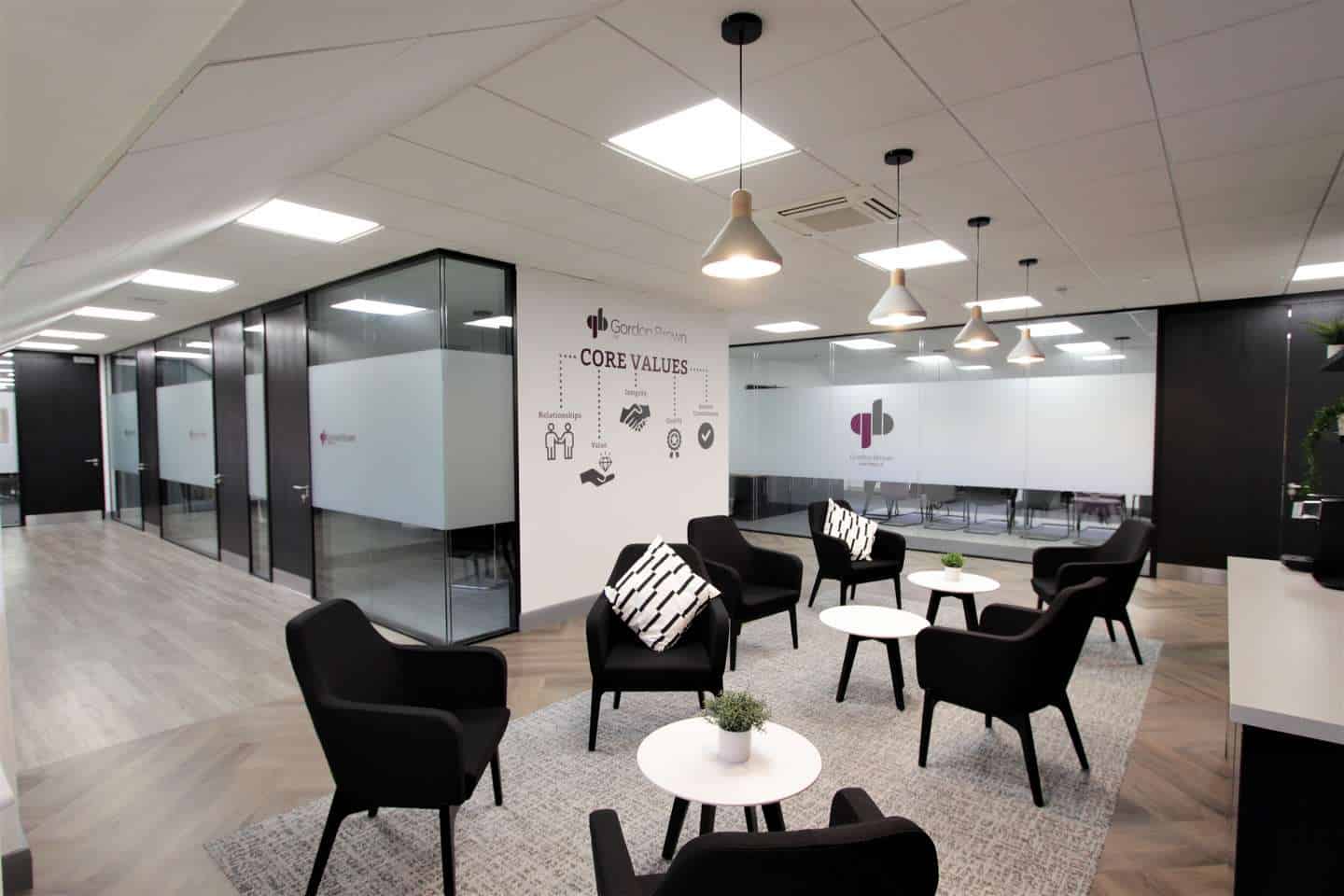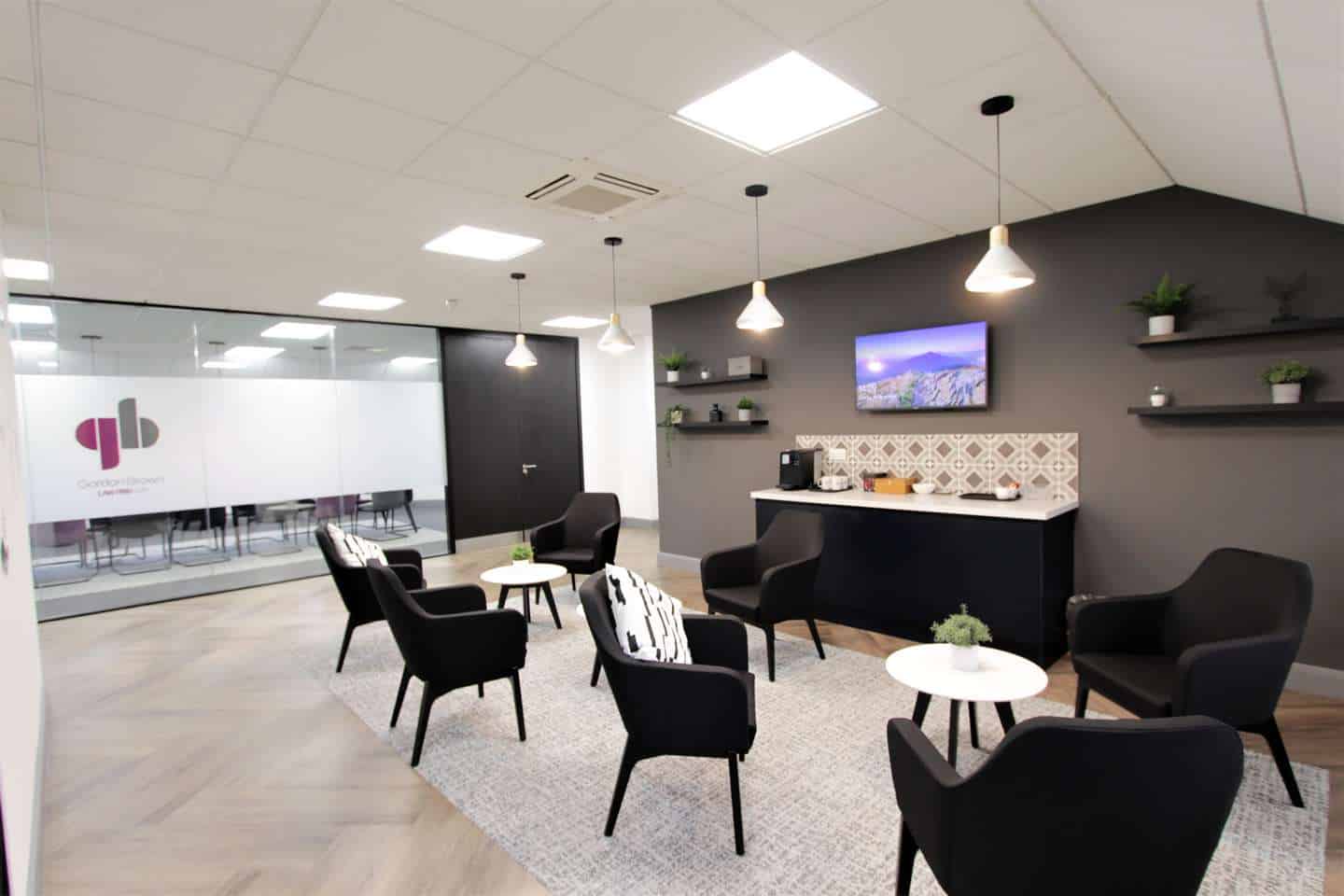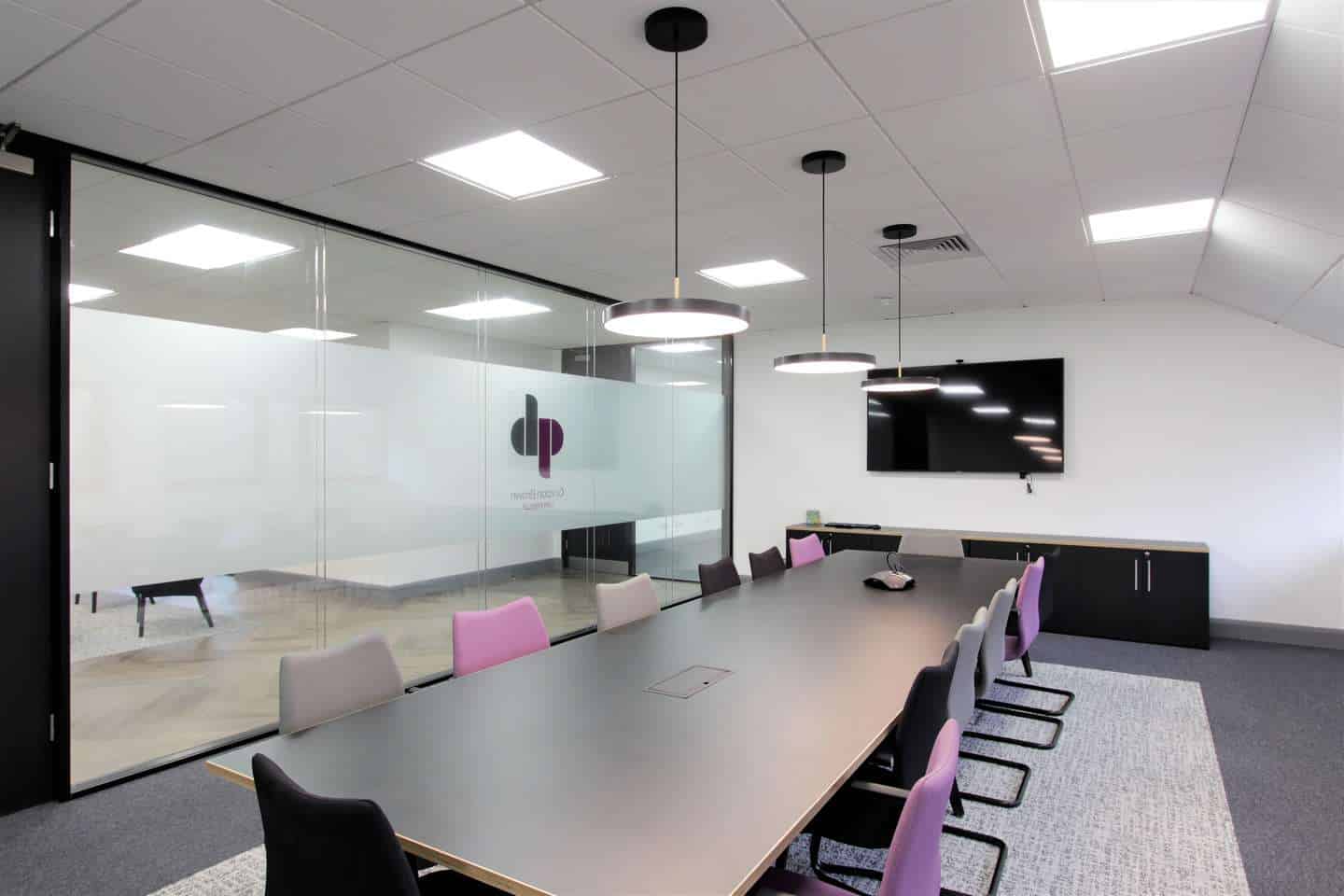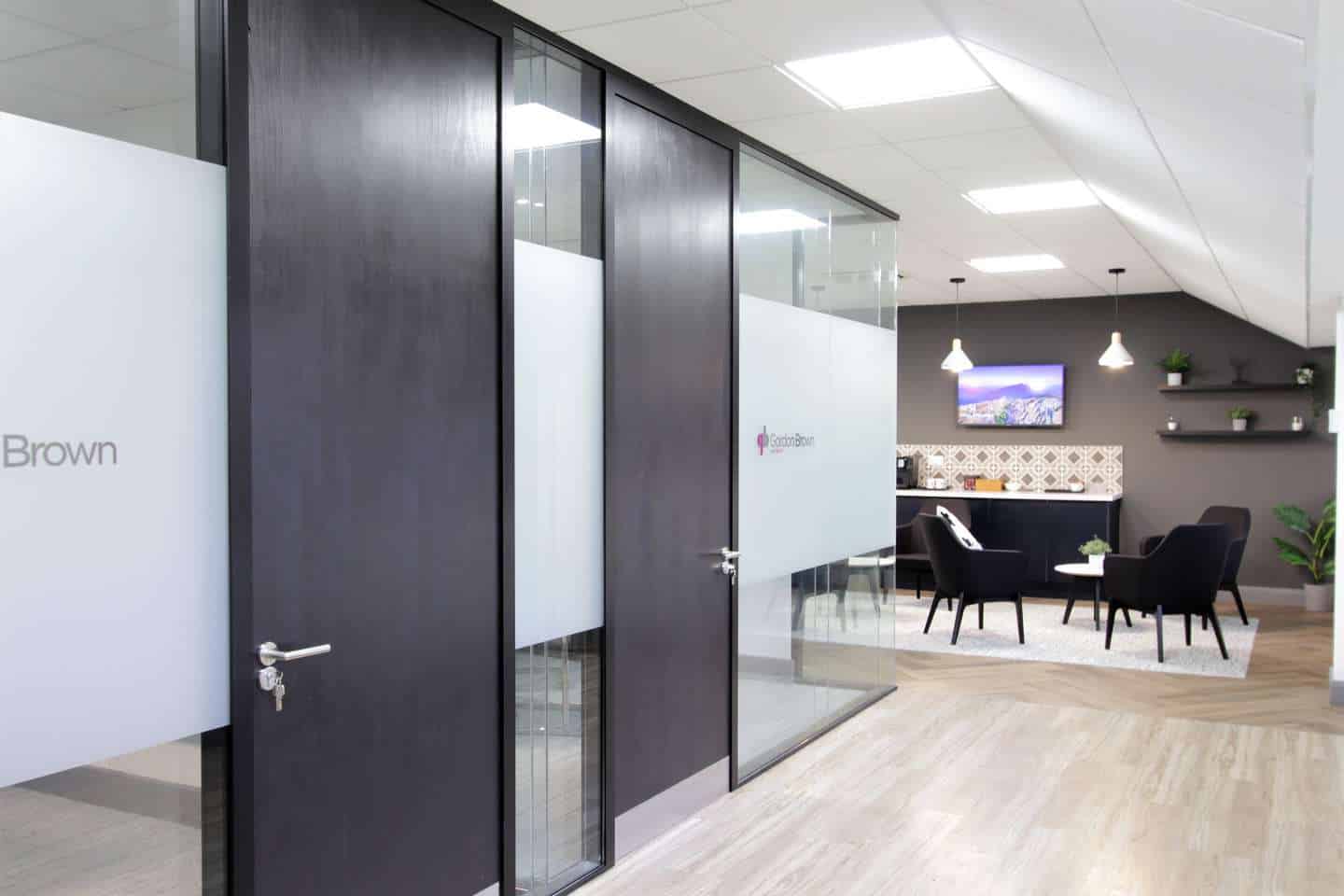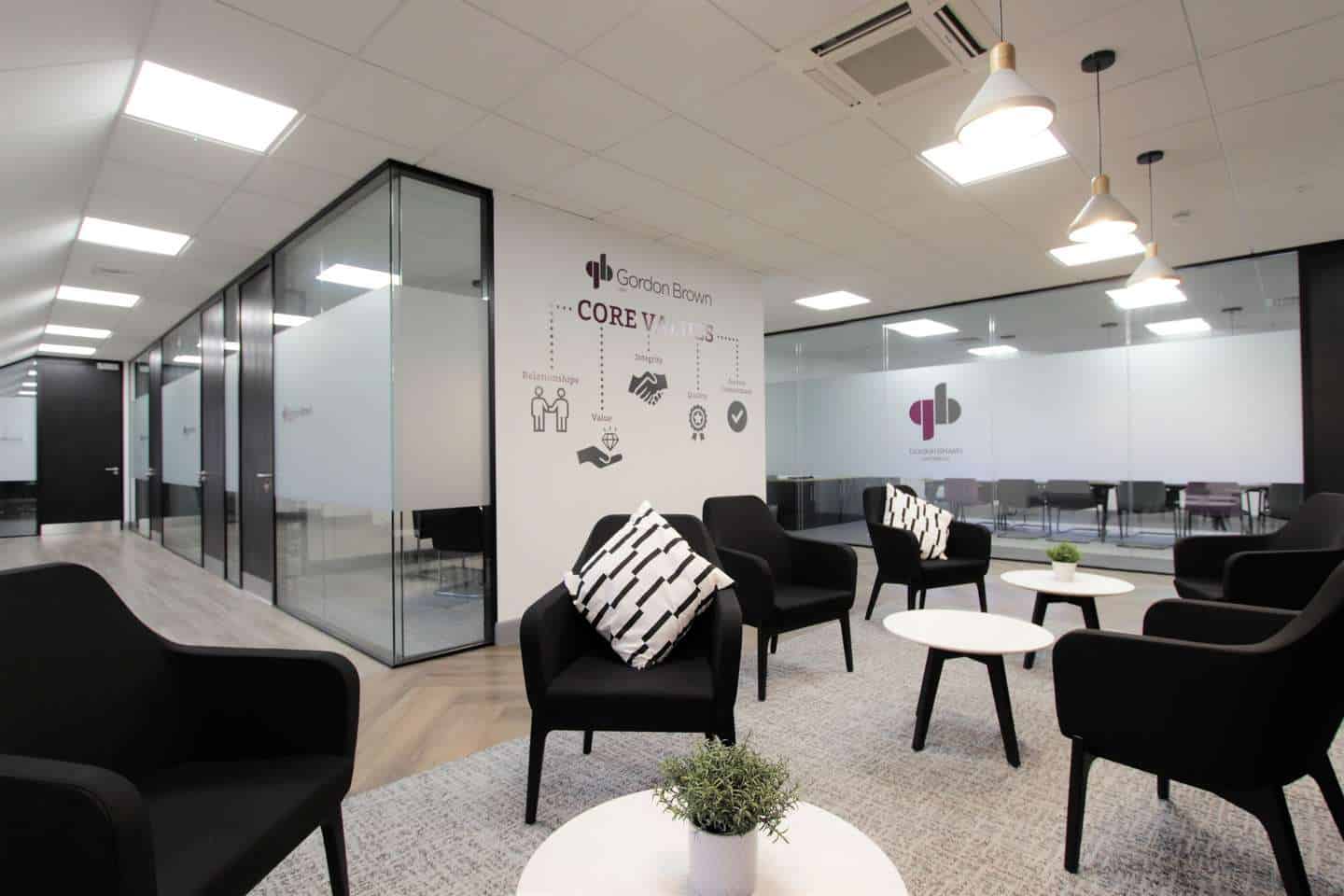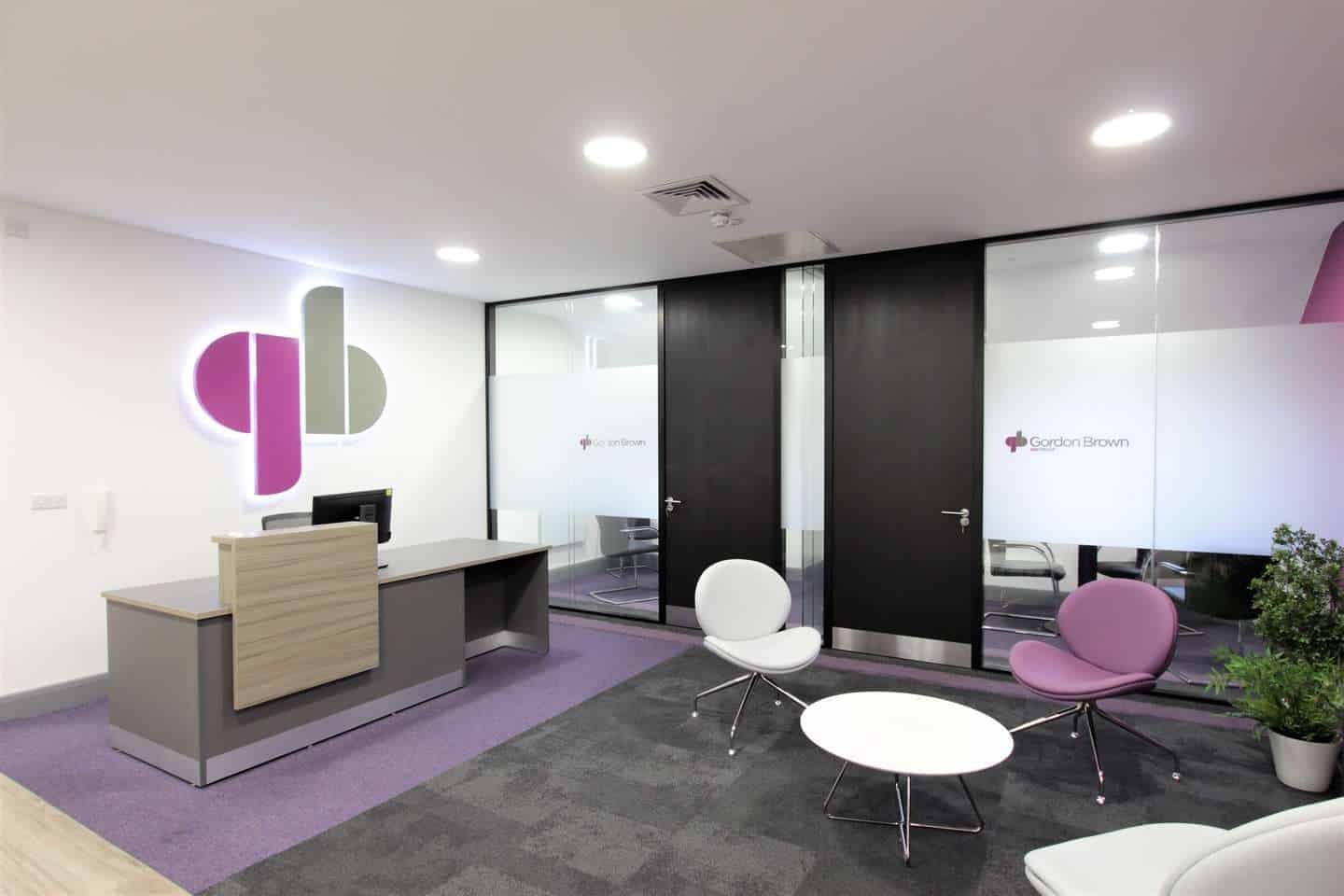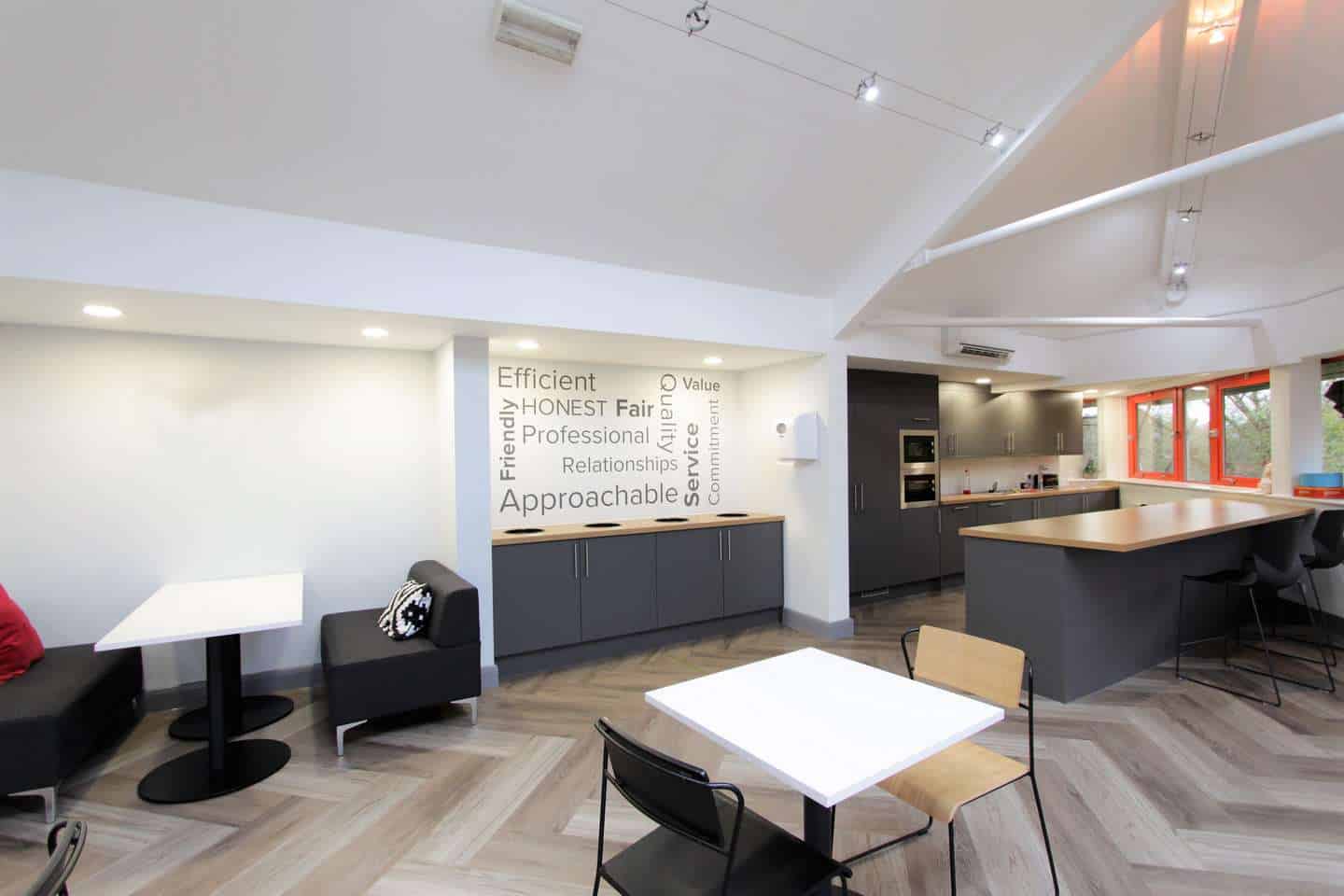 Gordon Brown Law are a team of experienced solicitors, conveyancers and paralegals who make moving simple, helping you step by step through the process of buying or selling your home.
Vision:
The office of a law firm would traditionally be thought of as tired, outdated, and uninspiring. GB Law wanted a complete strip out and refurbishment of their workspace to create a reception, meeting rooms, training room, boardroom and breakout area, plus large open plan office areas to support their expansion and growth. To underscore their ongoing commitment to well-being in the workplace it was also decided to create a collaboration/informal meeting zone as well as a designated central resource area.
Delivery:
With our clients' approval we decided to shake things up with a vibrant, sophisticated, and modern interior to welcome colleagues and wow! visitors. A striking feature wall was created in the reception area with GB Law's illuminated logo, while a second feature wall in their branded purple takes pride of place in one of the refurbished meeting rooms. Sculptured seats create a contemporary lounge setting, frosted lilac creates a statement border around the bespoke reception desk and the boardroom is designed for a contemporary feel which showcases their branded colours and logo. We chose a sleek pyramid steel table with jet-black finish paired with stackable cantilever chairs in their branded colourways, pendant lights for the centre of the meeting room, and an eye-catching herringbone laid chevron pattern floor to complement the charcoal grey finish and oak effect work surface for the breakout. This natural and contemporary feel is carried through with elegant stacking chairs in alternating natural ash and black ash seats with black wire framework. The open plan office space features desks which offer a vast work surface, and desk mounted screens add an element of privacy within the open plan setting.
We created a vibrant, sophisticated and modern interior to welcome colleagues and wow visitors!
The branding colours then supplied the pops of colour to make a friendly and approachable space.