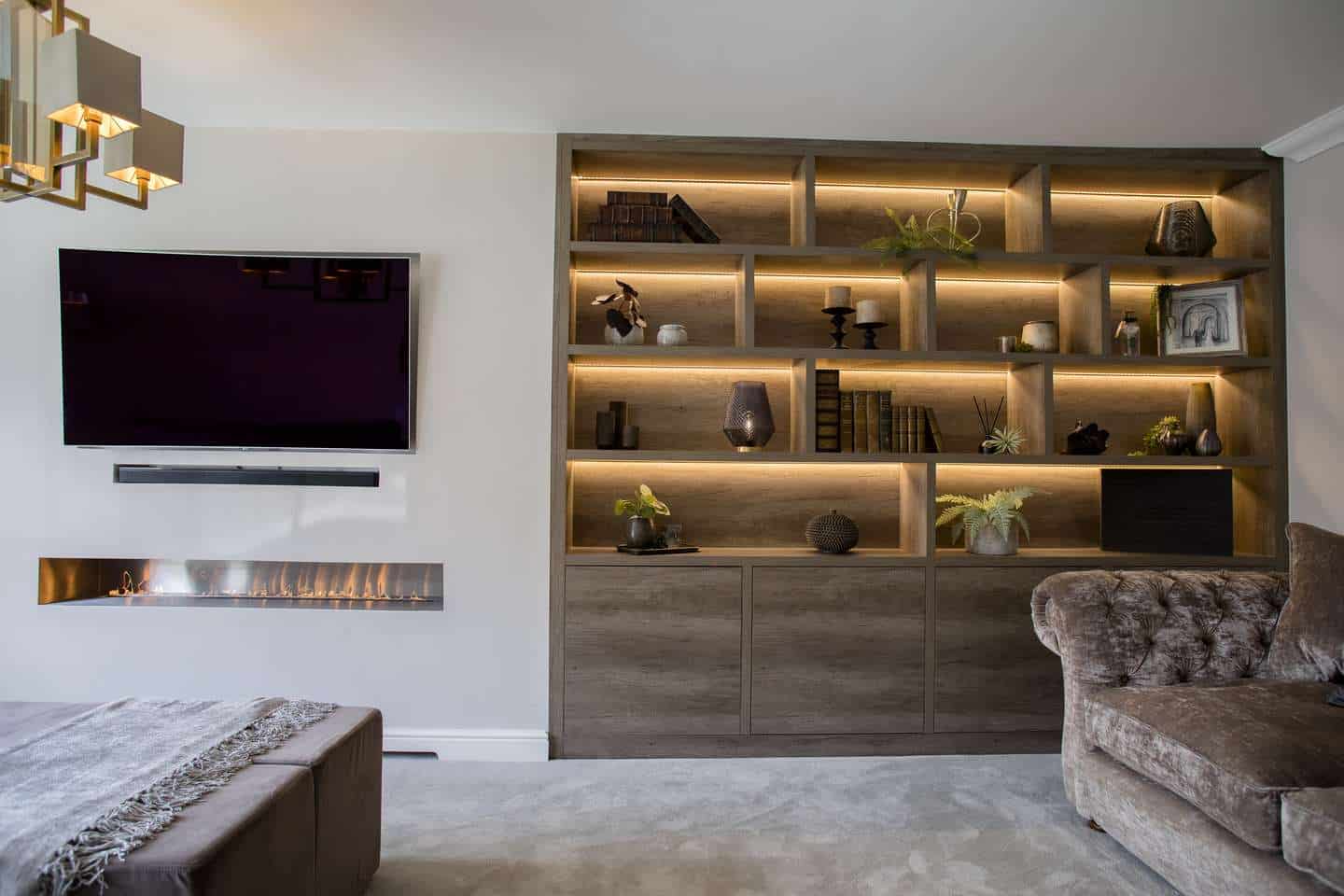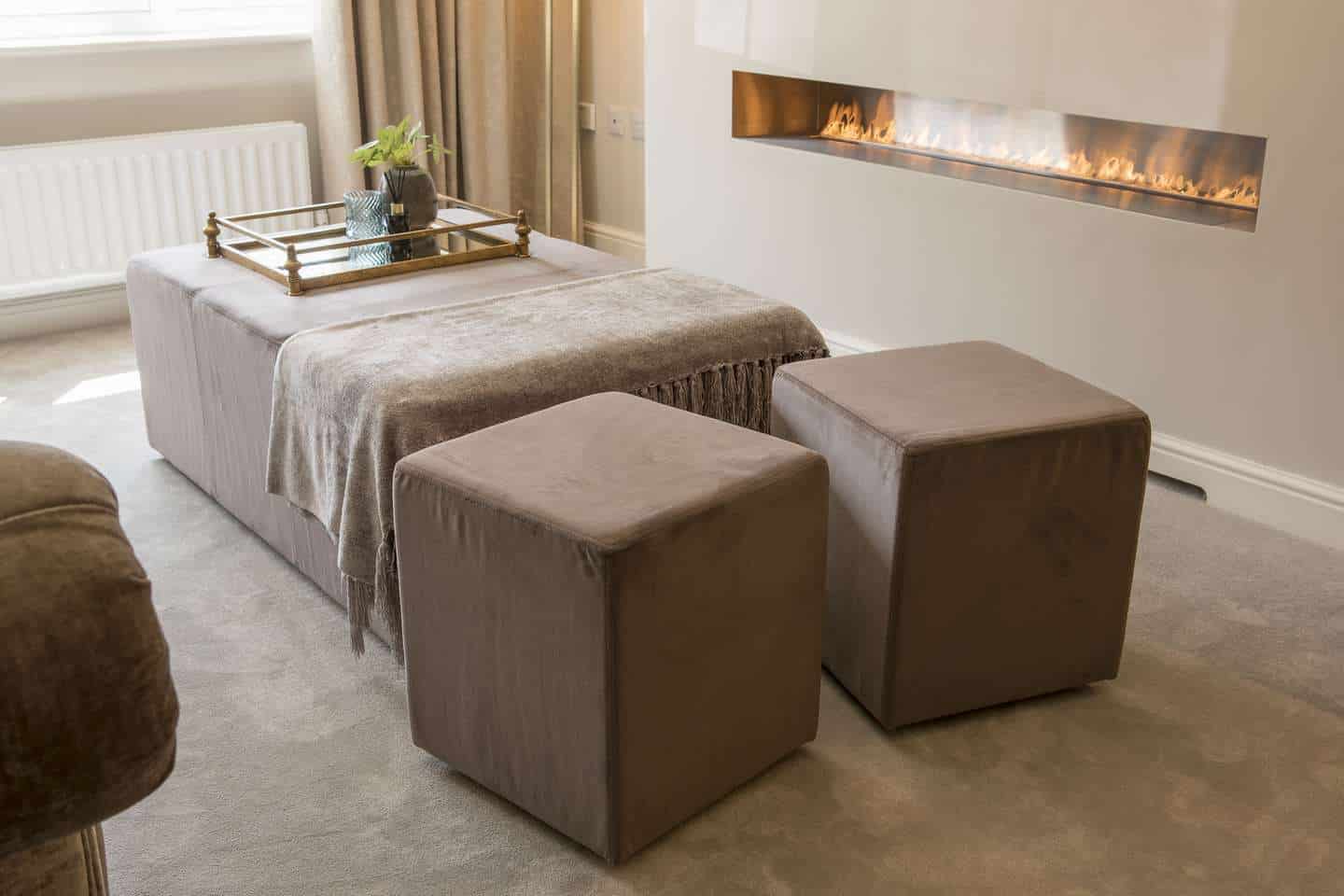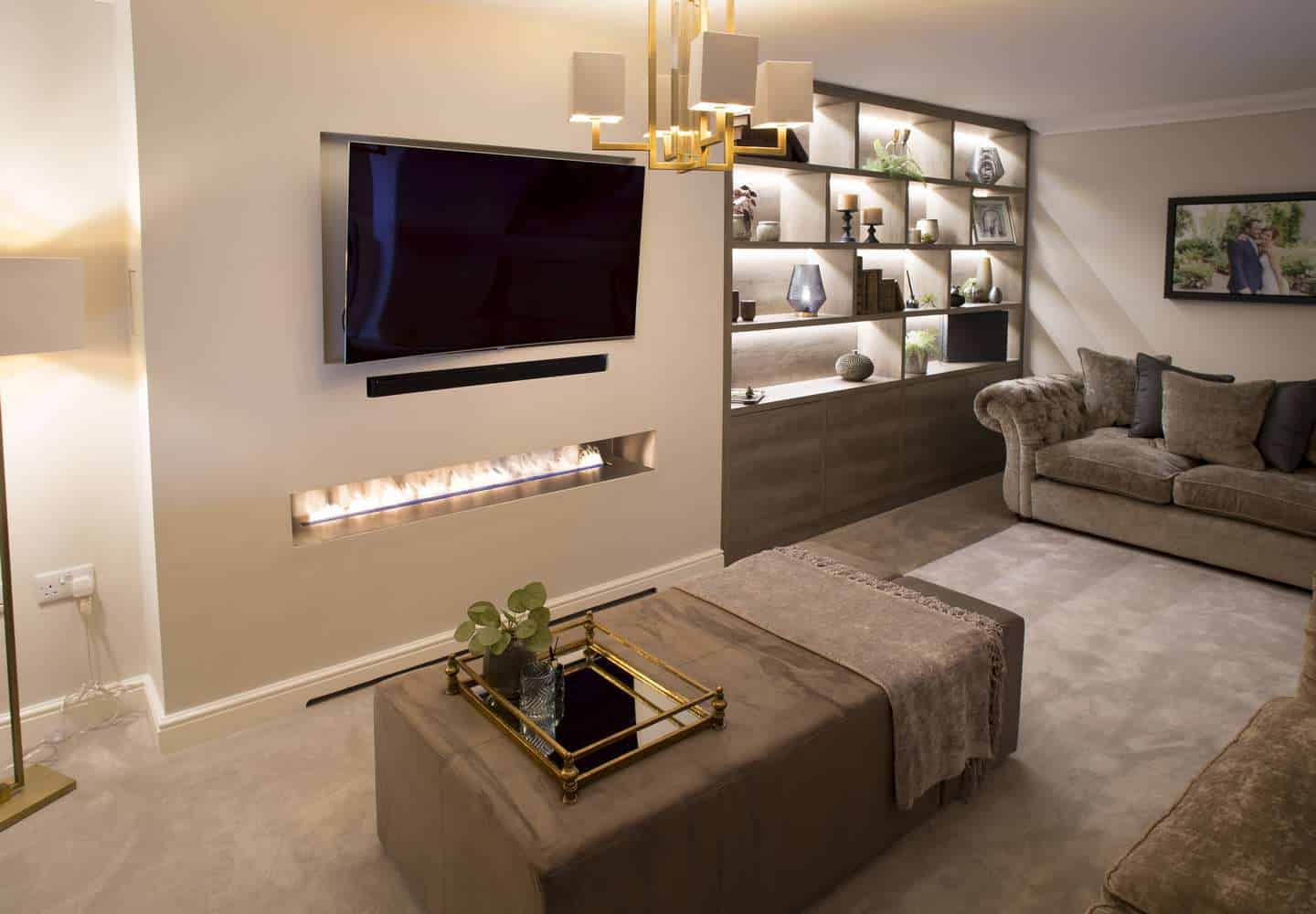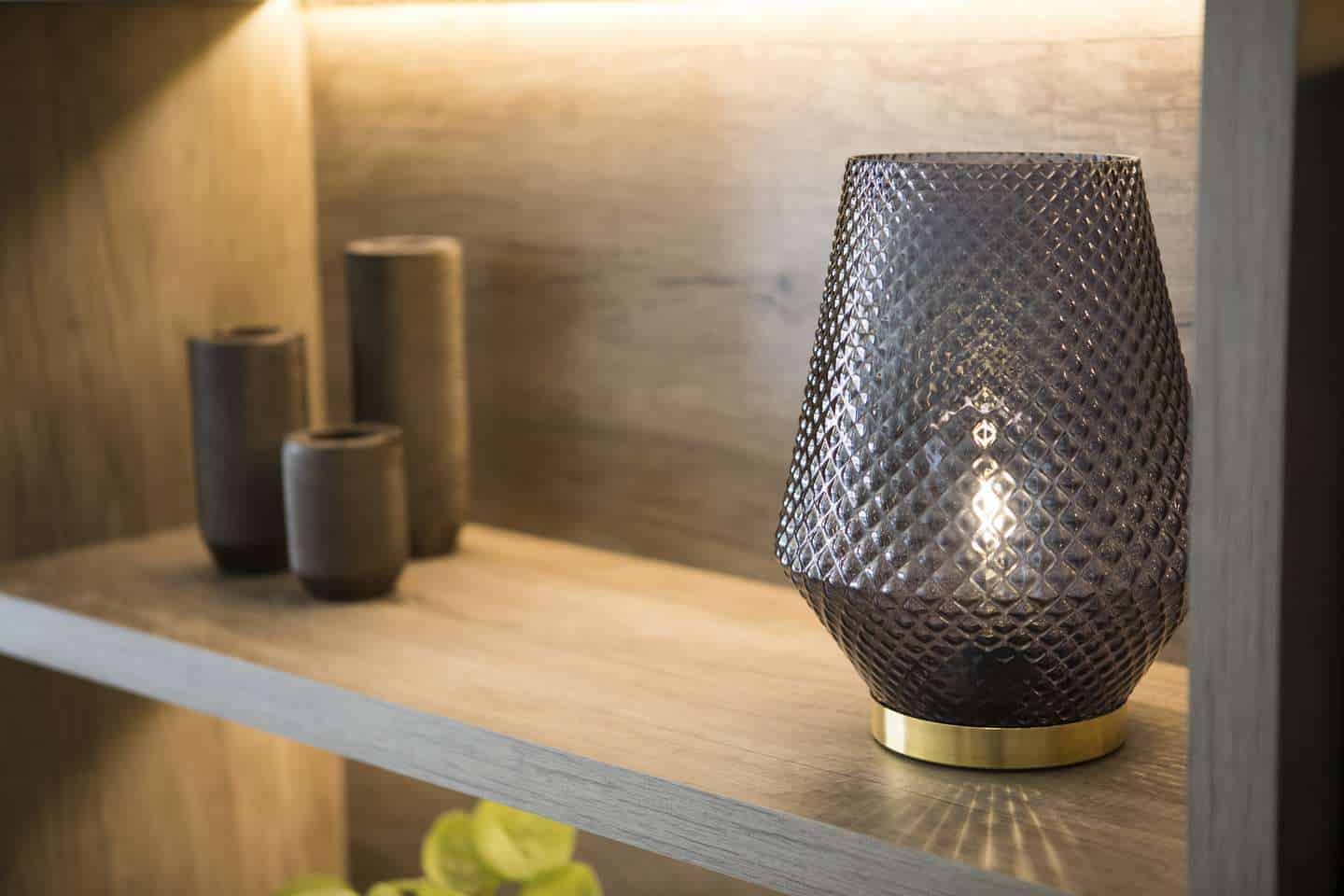 The devil is in the detail
Our lovely couple wanted a space to relax and unwind in and to feel like they never wanted to leave home.
Vision:
We were tasked with creating a sumptuous living room in our client's new build house, one which would be unique yet relaxing and perfect for entertaining.
Delivery:
Taking a blank canvas, Cocoon & Bauer suggested livening up proceedings with a bespoke bookcase and widening of the chimney breast for more dramatic effect. Our interior scheme was made up of individual elements such as coffee table stools and light and shade colours which, combined with the bookcase and statement fireplace, create a beautiful and memorable result.